2023
---
April 2: Convert Text to Emojis using AI (GPT-4)
Our AI creator tool now includes an emojis option, allowing users to convert text to fun and expressive emojis with one click. With this new feature, you can easily add emojis to your social media posts to create a touch of personality and fun to your communications.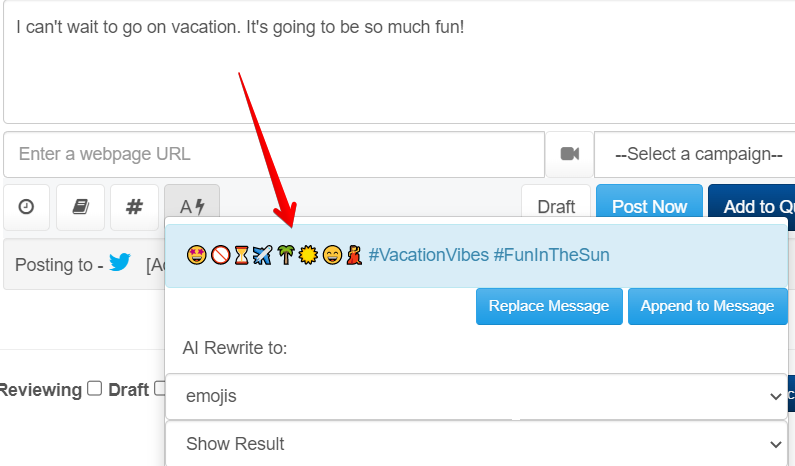 February 20: AI-Powered Tool Enables Automated Content Creation
We just released of a groundbreaking new tool that utilizes artificial intelligence (AI) to create high-quality content from your keywords.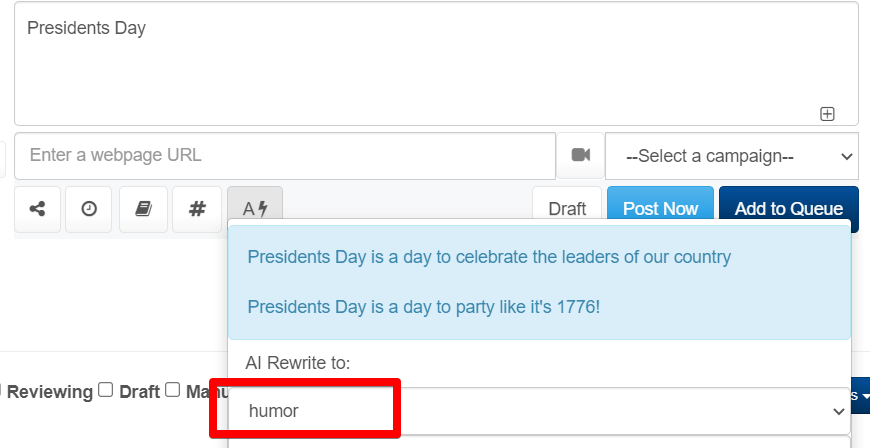 With this new AI-powered tool, our users can now generate content more efficiently and quickly than ever before. We have been licensed with the most advanced algorithms to analyze and understand the context and meaning of the input and automatically generates content that is engaging, compelling, and optimized for social media.
Simply provide a few keywords or a few paragraphs, and our AI can automatically create high-quality content in the writing style you desire. The content will be ready to publish.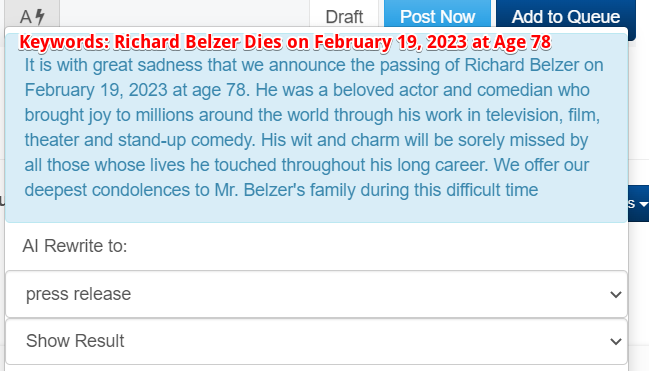 It will be a game-changer for social media managers and marketers looking to streamline their content creation process.
February 10: Automated Video Marketing on Twitter and LinkedIn
The app now has the ability to automatically create native video posts for Twitter and LinkedIn.
Additionally, we've made significant improvements in the speed of fetching videos from YouTube.
Video marketing on Twitter and LinkedIn offers several benefits, including:
Increased engagement: Video content tends to be more engaging and memorable than other types of content. It can help businesses grab the attention of their target audience and hold it for longer.

Improved brand awareness: Sharing videos on Twitter and LinkedIn can help businesses build their brand and increase their visibility. It can also help them reach new audiences and expand their reach.

Enhanced storytelling: Videos allow businesses to tell stories in a more engaging and emotional way, which can help them connect with their audience on a deeper level.

Higher conversion rates: Video content can help businesses drive more traffic to their website, generate more leads, and increase conversions. This is because videos can provide more detailed information about a product or service, and can help customers make more informed purchase decisions.

Better SEO: Sharing video content on social media can help businesses improve their search engine rankings. Videos can help keep visitors on a website for longer, reducing bounce rates, which are a positive signal to search engines.
---
---
by Brantley Gilbert (Social Media Expert) on April 6, 2023
© 2023, fanpagerobot.com. All rights reserved.
---