No download or installation!
Revolutionary Features
---
Join us now!
Tumblr Autoposting- Part of Automated Social Media Marketing
Blogging and social networking are the sure shot ways to skyrocket your revenues. As much your business is visible, engaged with users and socially active, you can surely enjoy increased sales and leads. Besides Facebook, Twitter, Blogger and other similar channels. Tumblr is a potential microblogging site that enables one to post text, images, quotes, music and videos in a great manner.
A large number of people and organizations use Tumblr on a regular basis to have potential benefits of SEO and enhanced brand exposure. The short length (250 words) of Tumblr text makes it really interesting with the use of exciting media files.
We Love Tumblr Automation
Being an indispensable channel for social media marketing, you need fresh and regular content for a Tumblr blog to be maintained. Finding out relevant yet trending stuff as per your niche and manually posting it, consumes a significant amount of time.
This is where the social media management tools come into action. Fan Page Robot lets you manage the Tumblr blog with an utmost efficiency.
The software generates enticing content for your entered keywords.
Posting the content directly to Tumblr blog, the software saves you of manual and tiresome efforts.
The autoscheduling feature enables you to schedule the posts on the basis of your preferences or the best suitable time discovered by Fan Page Robot.
Fan Page Robot not only automates the content curation and posting for Tumblr, it monetizes the posts through high-converting advertisements as well.
Easy to Use And No Download Required
It sounds tedious to remember multiple user ids and passwords for various social media and blogging accounts. But Fan Page Robot has resolved this issue with its powerful automation mechanism. Once you subscribe to the software, there is no need to get manually logged into accounts.
The software is extremely easy to use that does not require any download or plugin installation. All you need to do is just type fanpagerobot.com in the browser and entering your Facebook id and password, you can access to the system's dashboard. This system will be connected with your Facebook, Twitter, Tumblr and other accounts (that you have connected to manage automatically).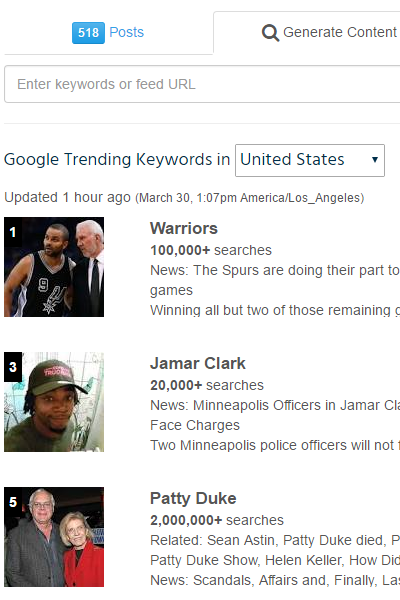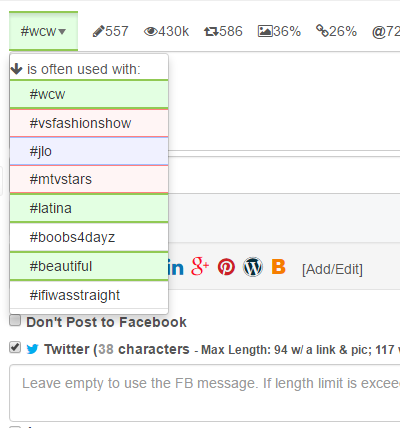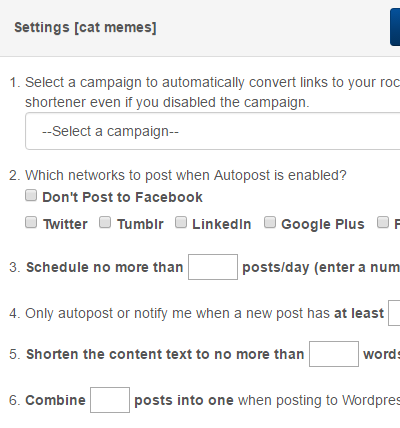 Discover The Best Hashtags to Increase Followers
Whether you use a social network, or a blogging platform, Tags play a significant role in spreading your posts. Using the right hashtags leads you to the increased user engagement. That is why Fan Page Robot serves you with this amazing feature and discovers the best hashtags for your posts.
Just type your desired hashtag and the system will fetch relevant and appropriate tags, that will cause your post to be quickly discovered on a large basis. The system not only pulls the relevant hashtags, rather gives you an analysis of each tag with an average number of views, likes and shares.
Reap The Benefits of SEO Optimized Blog Posts
The blog posts without any SEO essence are not going to be noticed at all. Therefore, Fan Page Robot comes equipped in this regard as well. With this tremendous social media automation tool, you can post SEO optimized stuff to your Tumblr blog.
All posts will be search engine friendly and optimized in a proficient manner to get noticed by more people. This will bring a high traffic to your blog that will ultimately result into increased leads, sales and revenue generation.
Enhanced Brand Awareness with Interactive Posts
Tumblr is a potential blogging platform that was developed to provide an easy interactive community just like the social networks. Unlike other blogging sites, it is extremely easy to use and highly engaging.
Fan Page Robot ensures an updated Tumblr blog with its automated content curation and posting facilities. This definitely gives you an edge over your competitors with an increased brand awareness. With continuous and trending blog posts, you will keep the customers engaged with your brand and become an expert in your market.
A Powerful Facebook/Social Media Marketing Software that Everyone Can Afford!
Fan Page Robot is the only results-driven social media dashboard that will help you get more followers and revenue in less time.
It costs even less than a cheese burger, but it will save you a lot of time and boost your business!
No download or installation. Instant access. Incredibly easy to use. 100% money back guarantee!
---
Join us now!