No download or installation!
Revolutionary Features
---
Join us now!
Why Do You Need A WordPress Autoposter?
WordPress is a highly popular portal for webmasters and online entrepreneurs today. With this amazing portal, you can reach out to your customers in an engaging way and keep them glued to your latest service or product updates.
WordPress is SEO friendly and gives you better search engine ranks and internet presence over other website or blog platforms. It is simple for newbies to use too.
As the social media experts point out when you are using WordPress, it's important for you to regularly post fresh and engaging content to your Wordpress blog to generate targeted niche traffic and get consistent returns on investment in the long run.
No Plugin. No Download.
Fan Page Robot is a web based application and the best part of this fantastic automated social media marketing tool is you do not have to download the anything. The only thing you need to do is enter "fanpagerobot.com" into your browser and login in with your Facebook user id and password. This will give you access to the portal where you can access the settings option to make Fan Page Robot your favoriate WordPress content curation and autoposter tool. It is so simple!
Everything works on Mac, PC, smart phones or any platform with a web browser and internet connection: Windows, iPad, Android tablets, smartphones, notebooks, etc.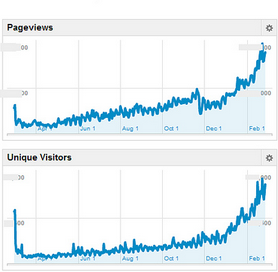 More Visitors, Less Time
The task of logging in manually to several social media accounts is indeed a cumbersome and tiresome one. If you cannot login regularly, visitors will stop checking your website or blog. In order to make them come back for more, it is important to post on a scheduled basis. Use Fan Page Robot auto poster and say goodbye to manual login and remembering passwords.
Social media management implies you should be regular with updates, posts and news. You need to have accounts on popular social media portals to reach out to the audience. In the case of WordPress, you would want to inform and educate your targeted audience with informative content.
Posting on WordPress regularly will keep your targeted audience engaged. Fan Page Robot will pick up the keywords you have programmed and post content relevant to them. The posting is done on a regular schedule and you do not have to worry about updating fresh content on your WordPress website or blog anymore!
Optimal SEO with Increased Online Brand Presence
Online brand presence is indispensable for your survival online. It is one of the basic ingredients to fetch you more potential customers. Fan Page Robot ensures that every page of your WordPress website or blog is fully search engine optimized.
In this way you will establish your online presence in the market and drive more targeted traffic on a regular and consistent basis.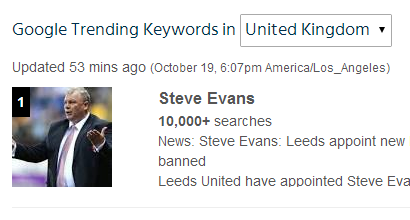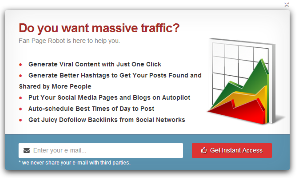 Monetize Your WordPress Website or Blog NOW
Monetize your blog with our campaign builder- With the aid of this unique automated marketing feature, you can convert more visitors into leads, convert leads into sales, and reap lucrative profits on a regular basis.
All you have to do is fix your marketing campaign and with the aid of the keywords you choose, allow the Fan Page Robot to turn any web pages into your sales or landing pages with your offer. More and more customers will be drawn to it and they become your fans with zero promotion costs!
A Powerful Facebook/Social Media Marketing Software that Everyone Can Afford!
Fan Page Robot is the only results-driven social media dashboard that will help you get more followers and revenue in less time.
It costs even less than a cheese burger, but it will save you a lot of time and boost your business!
No download or installation. Instant access. Incredibly easy to use. 100% money back guarantee!
---
Join us now!