No download or installation!
Revolutionary Features
---
Join us now!
Ready to get some real real Instagram followers at the lowest price?
Simply enter the link (URL) of a public Instagram page or post. All the supported services are under the Services & Pricing tab. How to Order & FAQ
* To become a member, sign up for our social media marketing service with the risk-free guarantee. How to Order

Popular Services
Website Social Shares
Improve the SEO for your website! Social likes, shares and mentions signal Google that your webpage has quality content.
Facebook Likes
Real likes and followers from worldwide (America, Europe and other regions) for your posts and fan pages.
Instagram Followers
Get real and active Instagram followers. We will compensate for any unfollows with over-delivered services and lifetime guarantee.
Youtube Subscribers
Increase your video exposure with more Youtube subscribers. Your video likes and subscribers are an important factor for your rankings in search results.
Youtube Views
Drive social engagement with our top-notch audience views. These views would boost your video's rankings in YouTube and Google search.
And many more...
Discover more services below. Enter the right URL when you place an order.
How to Order
---
All Services
Service
Price Per 1000
(Non-Member Price)
Price Per 1000
(Member Price)
Minimum Order

Website Social Shares (SEO Signals)

$12
$12
5000

Website Wordwide Traffic

$3
$3
3000

Facebook Page Likes

$45
$45
200

Facebook Ad/Post Likes

$15
$15
100

Facebook Ad/Post Reactions

$15
$15
250

Facebook Video Views

$3
$3
1000

Facebook Live Video Views 30 Minutes

$60
$60
100

Facebook Live Video Views 60 Minutes

$105
$105
100

Facebook Post Shares

$30
$30
50

Facebook Comments

$600
$600
10

Facebook Comment Likes

$300
$300
100

Facebook Event Interested

$30
$30
50

Facebook Event Attendees

$30
$30
50

Instagram Post Likes

$10.5
$10.5
100

Instagram Video Views

$4.5
$4.5
100

Instagram Comments

$300
$300
10

Instagram Followers

$30
$30
100

Instagram Engagements for 30 days

$450
$450
100

Pinterest Repins

$45
$45
100

Pinterest Followers

$60
$60
100

Twitter Post Favorites

$30
$30
100

Twitter Retweets

$30
$30
100

Twitter Followers

$60
$60
200

Youtube Video Views (High Retention)

$6
$6
1000

Youtube Channel Subscribers

$90
$90
100

Youtube Video Shares

$120
$120
100

Youtube Video Likes

$75
$75
100

Youtube Dislikes

$60
$60
100

Youtube Comments

$600
$600
10

Youtube Engagements for the Next 5 Videos

$75
$75
1500
Tiktok Followers
$30
$30
100
Tiktok Engagements for 30 days
$60
$60
2000

Tumblr Likes

$45
$45
100

Tumblr Followers

$60
$60
100

Soundcloud Followers

$30
$30
100

Soundcloud Plays

$1.5
$1.5
100

Soundcloud Downloads

$1.5
$1.5
100

Soundcloud Reposts

$45
$45
100

Soundcloud Likes

$30
$30
100

Vimeo Video Views

$6
$6
1000

Vimeo Video Likes

$30
$30
100

Vimeo Followers

$60
$60
100
Due to an overwhelming success of this social networking app, Instagram automation has become an indispensable part of social media marketing. Your marketing strategy must automate Instagram posts to perk up your business with potentials sales.
When it comes to market a brand on social media, what else can be interesting than Instagram? A dynamic social networking app on smartphones that let you share enticing images and video stuff with your followers – automatic Instagram posts enhance your social presence with all the bells and whistles.
Fully Automated Instagram Scheduler & Auto Poster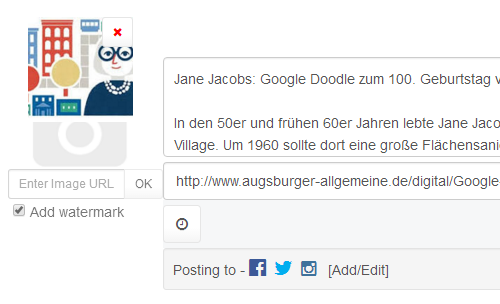 Being such a robust platform for spreading words, Instagram automation must be critically adopted to revamp the marketing strategy. But discovering trending stuff and spending hard efforts in manual sharing are the tedious activities that an individual must get rid of. Fan Page Robot has the Instagram auto posting tool that will revolutionize your social media marketing approach.
This Instagram auto posting tool lets you find out the trending content in the form of images and videos that will go viral around a potential audience.
It will automatically fix your photos to meet Instagram's requirements on image quality without any manual work.
Automate your social media activities. No phone required.
The auto poster and auto scheduling tools equip with the best trending hashtags to make your posts quickly visible by the larger audience.
You can auto post to Instagram by determining the best time for achieving a maximum exposure with an auto-scheduling feature of Fan Page Robot.
Besides saving time by automating Instagram (or other social networks) management, you can buy real Instagram followers at an extremely low price on Fan Page Robot.
Fetch Exciting Images with Viral Post Generator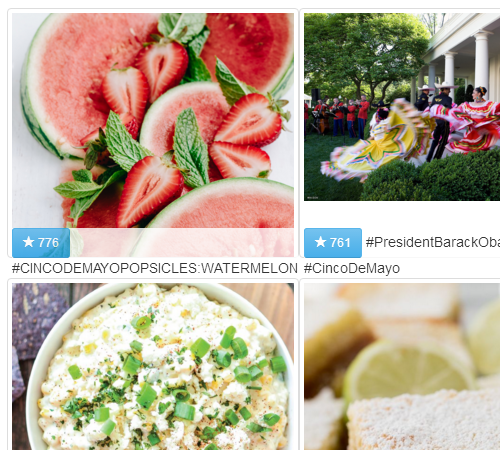 The visuals play a pivotal role in social networking. In order to increase sales, your business demands social ties to knot on a large scale. When you have more views, shares and likes; you are probably a trusted figure in the target industry.
What becomes a real nuisance while managing social media accounts is to find out the best pictures that may catch user engagement. Fan Page Robot relieves you with its viral image generator that fetches enticing stuff to get posted.
Entering your target keywords, you can have a list of the most exciting stuff (articles, images, infographics, memes, news, videos etc) from various resources. This one-click viral post generation saves you from hassles of manual searching and posting. And so you will be able to auto post to Instagram from Mac, PC or any mobile device within no time.
Use Right Hashtags for Maximized Exposure
You have got trending visuals auto-scheduled to post on the best time. But if you are not capable of achieving more likes and shares, the problem might exist in the tags you have used. Tagging becomes an essential when it comes to gaining exposure. When Fan Page Robot schedules your Instagram posts and auto post to your Instagram accounts, it serves you with the best hashtags on the basis of average views, shares and favorites.
Type in the desired tag and system will pull some of the relevant hashtags alongside the basic information including, number of views , shares, and likes. The ones with the highest number of views and shares will definitely give you an edge over competitors in getting your posts quickly discovered by the users.
Automation Leads to Hassle-Free Social Meda Management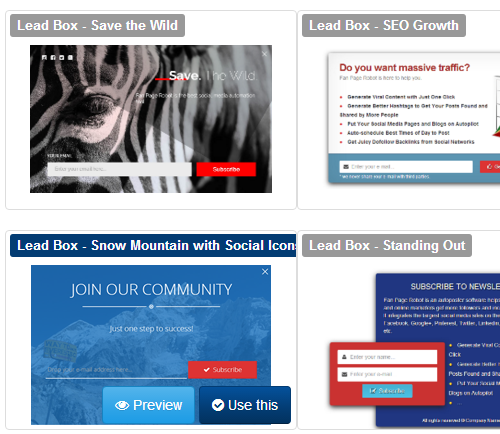 Fan Page Robot manages everything on your behalf. You don't need to manually manage the laborious chores of posting content, discovering and analyzing the progress of your business pages. With this incredible service, you have everything automated in an unsurpassed manner.
You can auto post to Instagram from computer, Mac or mobile devices with a few clicks. Everything is hassle free and you don't have to spend hours in keeping your social presence updated.
Boost Instagram Followers
In order to lift your business with potential leads and increased sales, it is critical to draw a genuine traffic to your website or social media pages. This traffic results in an increased social media followers that will stand you out of the crowd as a credible figure in the industry.
With the "Boost Likes" features and the automated content curation functions at Fan Page Robot, you are assured to have enticing posts and profiles generated for your Instagram followers. And this ultimately enables you to convert into potential leads, thus giving increased sales with higher ROI.
The Best Instagram Auto Poster with No Hidden and Additional Charges
While continuously improving service with addition of upgraded features, Fan Page Robot lets you auto post to Instagram and other social media channels without any hidden or additional charges. You can use the software at the lowest cost with a number of benefits included in the selected plan.
Select Pro or Unlimited Plan to avail the best services of the Instagram auto poster with amazing features. Besides particular features of each plan, the user is facilitated with a few perks in both plans including, up gradation of features, 24/7 technical support, monthly billing with a facility to cancel the subscription anytime.
A Powerful Facebook/Social Media Marketing Software that Everyone Can Afford!
Fan Page Robot is the only results-driven social media dashboard that will help you get more followers and revenue in less time.
It costs even less than a cheese burger, but it will save you a lot of time and boost your business!
No download or installation. Instant access. Incredibly easy to use. 100% money back guarantee!
---
Join us now!