The rule of thumb is that simply enter the link or URL of the page you want to add likes or followers to.
The page must be public and viewable by everyone.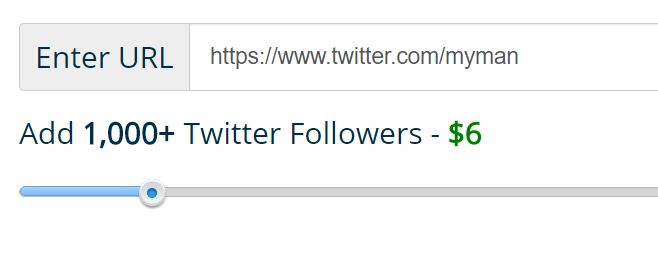 Followers
To order any social media account followers, such as Facebook Page likes, Youtube Channel subscribers, and Instagram/Pinterest/Twitter/Google+/Tumblr Followers, simply enter the URL of the account page. Again, the page must be public and viewable by everyone.
e.g. If you want to buy Facebook followers for Beyonce's Facebook fan page, enter https://www.facebook.com/beyonce/
If you want to buy Instagram followers for her Instagram account, enter https://www.instagram.com/beyonce/
Post Likes/Retweets/Favorites/Comments
It can be a little tricky to get the URL of the post you want to add likes, views or shares.
If you want to get the URL of your Facebook ad, please read https://fanpagerobot.com/how-get-facebook-ad-url
If you want to get the URL/link of a regular Facebook post or photo, all you have to do is to click on the "Date-Time" of the post. Something like this:

The same way goes as Twitter and many other social media networks.
Instagram Follower Mentions
Enter your Instagram post URL (such as https://instagram.com/p/BaOWGDNhXap) that you want to tag/mention people. Then follow the instruction shown on the screen to enter the username whose followers you want to tag onto your post. We can tag/mention your competitor's followers and then Instagram will notify them to check out your post!
Google Business Reviews
Enter a Google URL that allows us to find your business and leave reviews for your business. The URL can be the page showing your business on Google Maps, or a direct link to your customer review form. Read how to create a link for customers to write reviews.
Website Likes & Blog Article Shares
Looking to improve search engine rankings of your website? Always order likes and social shares (SEO social signals) for your website's homepage and blog articles.
If you have social share buttons on your page, you will see the count increase after purchasing likes or social signals from us: