No download or installation!
Revolutionary Features
---
Join us now!
Ready to get some real real Facebook likes and views at the lowest price?
Simply enter the link (URL) of a public Facebook page or post. All the supported services are under the Services & Pricing tab. How to Order & FAQ
* To become a member, sign up for our social media marketing service with the risk-free guarantee. How to Order

Popular Services
Website Social Shares
Improve the SEO for your website! Social likes, shares and mentions signal Google that your webpage has quality content.
Facebook Likes
Real likes and followers from worldwide (America, Europe and other regions) for your posts and fan pages.
Instagram Followers
Get real and active Instagram followers. We will compensate for any unfollows with over-delivered services and lifetime guarantee.
Youtube Subscribers
Increase your video exposure with more Youtube subscribers. Your video likes and subscribers are an important factor for your rankings in search results.
Youtube Views
Drive social engagement with our top-notch audience views. These views would boost your video's rankings in YouTube and Google search.
And many more...
Discover more services below. Enter the right URL when you place an order.
How to Order
---
All Services
Service
Price Per 1000
(Non-Member Price)
Price Per 1000
(Member Price)
Minimum Order

Website Social Shares (SEO Signals)

$12
$12
5000

Website Wordwide Traffic

$3
$3
3000

Facebook Page Likes

$45
$45
200

Facebook Ad/Post Likes

$15
$15
100

Facebook Ad/Post Reactions

$15
$15
250

Facebook Video Views

$3
$3
1000

Facebook Live Video Views 30 Minutes

$60
$60
100

Facebook Live Video Views 60 Minutes

$105
$105
100

Facebook Post Shares

$30
$30
50

Facebook Comments

$600
$600
10

Facebook Comment Likes

$300
$300
100

Facebook Event Interested

$30
$30
50

Facebook Event Attendees

$30
$30
50

Instagram Post Likes

$10.5
$10.5
100

Instagram Video Views

$4.5
$4.5
100

Instagram Comments

$300
$300
10

Instagram Followers

$30
$30
100

Instagram Engagements for 30 days

$450
$450
100

Pinterest Repins

$45
$45
100

Pinterest Followers

$60
$60
100

Twitter Post Favorites

$30
$30
100

Twitter Retweets

$30
$30
100

Twitter Followers

$60
$60
200

Youtube Video Views (High Retention)

$6
$6
1000

Youtube Channel Subscribers

$90
$90
100

Youtube Video Shares

$120
$120
100

Youtube Video Likes

$75
$75
100

Youtube Dislikes

$60
$60
100

Youtube Comments

$600
$600
10

Youtube Engagements for the Next 5 Videos

$75
$75
1500
Tiktok Followers
$30
$30
100
Tiktok Engagements for 30 days
$60
$60
2000

Tumblr Likes

$45
$45
100

Tumblr Followers

$60
$60
100

Soundcloud Followers

$30
$30
100

Soundcloud Plays

$1.5
$1.5
100

Soundcloud Downloads

$1.5
$1.5
100

Soundcloud Reposts

$45
$45
100

Soundcloud Likes

$30
$30
100

Vimeo Video Views

$6
$6
1000

Vimeo Video Likes

$30
$30
100

Vimeo Followers

$60
$60
100
Automatic tweets, Pinterest automation, or Facebook marketing software....are the terms that you probably would be familiar in social media marketing. What is this automation deployed for, and why it is becoming an integral part for social media marketing campaigns?
In order to promote your business, social media presence plays a vital role. This is the place that gives an opportunity to enjoy interactive user engagement, enhanced brand awareness and increased sales. For increased effectiveness of social media marketing, one must deploy social media automation to gain long-term benefits.

Why Should You Use a Facebook Automation Software?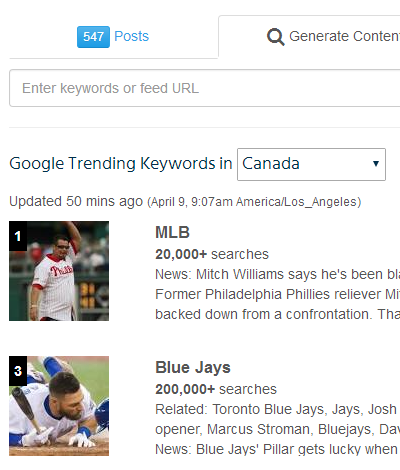 Instead of spending hours in manual posting and sharing, you can operate multiple social media accounts with a few clicks. But does this automation capable enough to give you a competitive edge? Following are the pros of social media automation for better insights that how you will be at safe side with a well-planned strategy for automated Facebook marketing.
The social media automation lets you become consistent in delivering content. You have to be active on social platforms to ensure a high level of user engagement. With social media marketing tools or Facebook marketing software, a consistent posting and sharing schedule can be maintained.
Do not over saturate your customers with flooded posts in a single day, nor get them out of touch by having no posts at all. By devising a content strategy with an automatically scheduled posting, you can maintain a consistent interaction with customers.
Better Growth with Productivity
It is not all about social media marketing. A business demands other important aspects to be monitored equally as well. The social media automation relieves you with an increased productivity, thus, you are able to spend more time on other important chores.
Now, you don't have to mess up with the laborious tasks of manual posts. Making everything automated, you are free to concentrate on other organizational matters.
The social media automation gives you insights about the best time to reach potential customers. It is probable you share a post when most of the target customers are asleep, and can not have a chance to share your update.
The marketing tools let you schedule your posts with the best time when most of the target customers are online. Get your content shared when it is most likely to be discovered, shared and liked.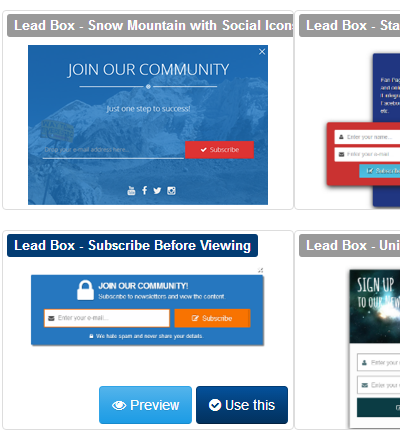 The Powerful Facebook Marketing Software That Every Marketer Should Use
Facebook is a hub among all social networks. Being a dynamic network, Facebook is the solution to many of your marketing needs. While automating social media efforts, it is crucial to have a powerful Facebook Marketing software that can automate your Facebook campaigns.
In a plethora of such software, Fan Page Robot is the one that has the answer to all your Facebook marketing needs. From automatic posting and scheduling to monetizing your campaigns, this software has everything to cater your demands.
Hassle-Free Content Discovery
While managing social media accounts, one thing that is quite frustrating is to find out trending content. Obviously, as much enticing is your stuff, that much it is going to be shared on a wide scale. Fan Page Robot knows how to resolve this issue and its intelligent robot discovers interesting stuff as per target niche.
By entering the target keywords, you can have a list of trending stuff including, news, articles, infographics, memes,etc. Moreover, the smart searching system of the software lets you discover the top influencers and Facebook pages of your industry that will enable you to track your progress accordingly.
Increased Likes/Followers
With the autoscheduler and autoposter of this Facebook marketing software, you can plan your posts effectively ahead of time. Without any manual efforts, you can have interesting posts shared on your Facebook pages. This will keep your users engaged and highly interactive with your brand.
This enhances the brand exposure and helps you in reaching potential customers all around the world. So, you will be able to enjoy increased likes and followers, converting them into real time customers in future.
Increased Traffic with SEO
Any Facebook marketing software without SEO implementation is a total waste of time. The Fan Page Robot considers this aspect and practices SEO as an indispensable part of marketing campaign. It makes your Facebook pages SEO friendly for a higher visibility in leading search engines.
By integrating all major social networks (including, Twitter, LinkedIn, Google+, Tumblr etc.), this Facebook marketing software gives you an amazing outreach. This drives more traffic to your website or blog.
Promotion without Facebook Penalties
The Facebook algorithm penalty is the most threatening aspect for every marketer doing promotion, particularly on Facebook. With Fan Page Robot, you have the kind of Facebook marketing software, that lets you publicize your brand in a legitimate manner without getting penalized by Facebook.
The popup campaign builder of Fan Page Robot is the feature that lets you promote your services/products on Facebook without being overly promotional. It is this campaign builder that will enable you to share an interesting post in a normal way, but as the user clicks on the provided link, he/she will come across your lead generating form first.
There, you can ask the user to subscribe to the newsletter, or download your software or app etc. This, in turn, converts users into successful leads and gives you an edge over the competitors.
Lucrative Lead Generation
The Fan Page Robot makes any web page your own landing page. Utilizing our popup campaign builder, this software monetizes your fan pages and benefits with lucrative perks of increased revenue generation. You are free to advertise your brand on YouTube, Yahoo and other such bigger sites without any promotion cost.
What makes this Facebook marketing software really unique, is the availability of 100 stunning templates of lead generating forms. Each form serves a different promotional strategy. Thus, each strategy successfully converts the users into leads and regular customers. And above all, such lucrative benefits can be enjoyed without any additional or hidden charges.
A Powerful Facebook/Social Media Marketing Software that Everyone Can Afford!
Fan Page Robot is the only results-driven social media dashboard that will help you get more followers and revenue in less time.
It costs even less than a cheese burger, but it will save you a lot of time and boost your business!
No download or installation. Instant access. Incredibly easy to use. 100% money back guarantee!
---
Join us now!