No download or installation!
Revolutionary Features
---
Join us now!
With more than 100 million monthly active users, Pinterest is easily one of the most popular social media networks out there; helping to drive thousands of businesses to more traffic, increased sales and newly generated leads. Marketing automation tools from Fan Page Robot can take your Pinterest following to a whole new level.
You can easily double your Pinterest followers with zero effort using Fan Page Robot; with the best automated social media marketing and content curation tools on the web.
Automatically Generate UNLIMITED Viral Images to Get More Followers
The more you share and pin to your boards, the better you will catch the attention of more and more people; leading to an increased social following.
Because Pinterest is a visual platform, it is vital to always pin high-quality images.
Fan Page Robot always generates the newest, most popular content on the web. It generates viral images using your own keywords and with just one click. Nothing else is as easy or as thorough as this content curation software when it comes to creating viral content.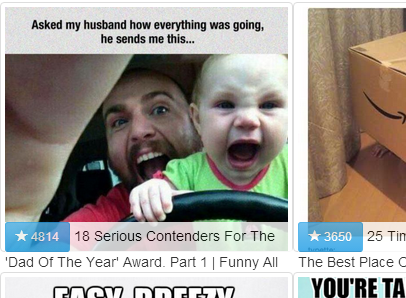 Powerful Pinterest Autoposter
When it comes to sharing, having separate logins for each account is a lot of hassle. Fan Page Robot is custom made for social media automation. It's so simple that all you need to do is set up your keywords and/or your content source; Fan Page Robot will then choose and post your viral image to Pinterest automatically.
You don't have to remember different usernames or passwords; and you'll never have to login to Pinterest to post content one-by-one ever again.
Auto Post to Pinterest at the Best Time of the Day
Maintaining a number of different social accounts is a time consuming task but it's also a necessary evil. Most businesses have little choice but to cater for all platforms in order to reach the widest possible audience, this is a job in itself. Fan Page Robot's auto-scheduler will suggest the very best time of day to post either based on your historical post data, or using your own preferences.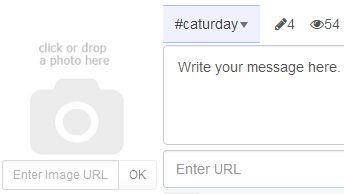 SEO Optimize Every Image You Post
A non seo-optimized site is simply a wasted opportunity as there is a lot of low-hanging traffic out there on Google; Fan Page Robot means that you won't make a mistake like this. Using Fan Page Robot's auto-poster tool, all of the images you share on your Pinboards will be search engine friendly and ready to be easily discovered by more people.
Monetize Your Pinterest Accounts
Fan Page Robot lets you place your watermarks on images you auto post to Pinterest. Our autoposter software will increase your brand awareness and turn your Pinterest followers into clients.
Fan Page Robot's campaign building feature can also help you to monetize your Pinterest accounts. Our revolutionary features can convert every link you share with your Pin to your advertising or landing page. Once your Pinterest followers click on your link, you will be able to capture the leads and have an opportunity to convert them into real clients.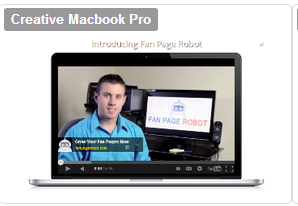 Start to Get More Followers Now
All these and many more amazing features are what make Fan Page Robot the perfect content curation tool for your Pinterest marketing. Use it to create content, get followers and increase your revenue - on 100% autopilot.
A Powerful Facebook/Social Media Marketing Software that Everyone Can Afford!
Fan Page Robot is the only results-driven social media dashboard that will help you get more followers and revenue in less time.
It costs even less than a cheese burger, but it will save you a lot of time and boost your business!
No download or installation. Instant access. Incredibly easy to use. 100% money back guarantee!
---
Join us now!