Ready to get some real Youtube subscribers, video views, likes or comments at the lowest price?
Simply enter the link (URL) of a public Youtube channel or video page. All the supported services are under the Services & Pricing tab. How to Order & FAQ
* To become a member, sign up for our social media marketing service with the risk-free guarantee. How to Order

Popular Services
Website Social Shares
Improve the SEO for your website! Social likes, shares and mentions signal Google that your webpage has quality content.
Facebook Likes
Real likes and followers from worldwide (America, Europe and other regions) for your posts and fan pages.
Instagram Followers
Get real and active Instagram followers. We will compensate for any unfollows with over-delivered services and lifetime guarantee.
Youtube Subscribers
Increase your video exposure with more Youtube subscribers. Your video likes and subscribers are an important factor for your rankings in search results.
Youtube Views
Drive social engagement with our top-notch audience views. These views would boost your video's rankings in YouTube and Google search.
And many more...
Discover more services below. Enter the right URL when you place an order.
How to Order
---
All Services
Service
Price Per 1000
(Non-Member Price)
Price Per 1000
(Member Price)
Minimum Order

Website Social Shares (SEO Signals)

$12
$12
5000

Website Wordwide Traffic

$3
$3
3000

Facebook Page Likes

$45
$45
200

Facebook Ad/Post Likes

$15
$15
100

Facebook Ad/Post Reactions

$15
$15
250

Facebook Video Views

$3
$3
1000

Facebook Live Video Views 30 Minutes

$60
$60
100

Facebook Live Video Views 60 Minutes

$105
$105
100

Facebook Post Shares

$30
$30
50

Facebook Comments

$600
$600
10

Facebook Comment Likes

$300
$300
100

Facebook Event Interested

$30
$30
50

Facebook Event Attendees

$30
$30
50

Instagram Post Likes

$10.5
$10.5
100

Instagram Video Views

$4.5
$4.5
100

Instagram Comments

$300
$300
10

Instagram Followers

$30
$30
100

Instagram Engagements for 30 days

$450
$450
100

Pinterest Repins

$45
$45
100

Pinterest Followers

$60
$60
100

Twitter Post Favorites

$30
$30
100

Twitter Retweets

$30
$30
100

Twitter Followers

$60
$60
200

Youtube Video Views (High Retention)

$6
$6
1000

Youtube Channel Subscribers

$90
$90
100

Youtube Video Shares

$120
$120
100

Youtube Video Likes

$75
$75
100

Youtube Dislikes

$60
$60
100

Youtube Comments

$600
$600
10

Youtube Engagements for the Next 5 Videos

$75
$75
1500
Tiktok Followers
$30
$30
100
Tiktok Engagements for 30 days
$60
$60
2000

Tumblr Likes

$45
$45
100

Tumblr Followers

$60
$60
100

Soundcloud Followers

$30
$30
100

Soundcloud Plays

$1.5
$1.5
100

Soundcloud Downloads

$1.5
$1.5
100

Soundcloud Reposts

$45
$45
100

Soundcloud Likes

$30
$30
100

Vimeo Video Views

$6
$6
1000

Vimeo Video Likes

$30
$30
100

Vimeo Followers

$60
$60
100
Having around a billion active users, YouTube has become a significant part of modern marketing strategies. It is being a common practice these days to buy YouTube views or likes. This not only builds your reputation as a trusted brand but will lead you to increased sales as well.
When it comes to buying YouTube views, likes, followers or subscribers, it is not just a matter of investing your money in acquiring a particular count. You must obtain high retention YouTube views and quality traffic. The high-retention view is one of the most significant elements for YouTube videos to improve the video rankings in search engines.
What Is A High Retention YouTube View

So, what is a High-Retention view exactly? It can be defined as:
"The videos that have been watched for a longer time period (that is around 60% – 100% of the video) are the ones that have High-Retention views."
It is one of the metrics that YouTube employs to rank videos in its search engine. The retention rate is basically the measure that defines how much interesting your video is or how well it is capable of retaining the viewers.
Many of the low-quality providers sell YouTube views and followers with poor retention rates. The result is the views that click on the video and watch for a minimal amount of time. But YouTube's algorithm detects such low-retention videos and rank them as the ones that are not interesting enough to retain a viewer's attention until the end.
Ultimately, there is a drop in video's ranking and results in lesser number of views further. So, if you want to enjoy long-term success, just head towards genuine sellers that deal only with high-retention YouTube views.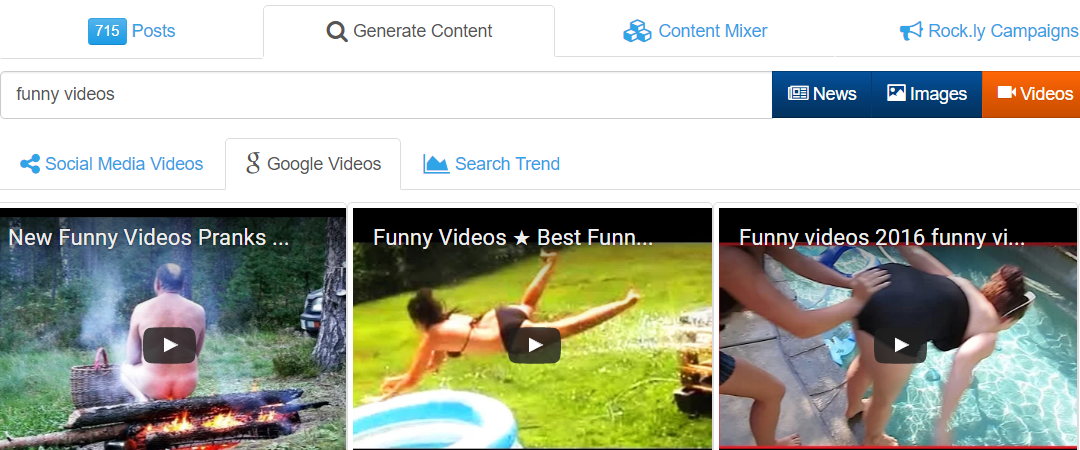 Top Reasons Why Should You Buy High Retention YouTube Views (and Followers)
- Increasing Trend of Video Marketing
As the digital marketing has intervened, the power of video is increasing day by day. And that is why video marketing has become an indispensable part of online marketing strategies. The interesting facts and statistics prove the worth of video marketing.
According to a research conducted by Marketing Profs, "70% of marketing professionals report that video converts better than any other medium."
This demonstrates about the worth of YouTube very well. Since videos are dominating the web and social media, that is the reason it is essential to have a strong presence on YouTube. Mark Zuckerberg of Facebook says that "The future of Facebook is video".
- Buy High Retention YouTube Views to Kickstart Success
It is one of the greatest hurdles for a new video to get an edge over existing ones. In a plethora of millions of videos, you have to leg up on competitors to get a higher number of views for your videos. That is why you need to have more YouTube views and likes from a genuine third party seller.
When you buy high retention YouTube views and likes, it provides an initial base for your videos. Obviously, a person will opt to watch a video having 155K views instead of the one having only 1K views.
This is one of the significant reasons to buy quality YouTube views that it gives your video an energetic push with initial engagements. This will result in increased number of views, shares, likes and recommendations for your YouTube videos.
- Increase Real YouTube Views for Social Credibility
As you get more YouTube views, you pave the ways to have a reputed image of your brand. Since consumers tend to watch the videos recommended by friends or have a higher number of views. So, as many views and likes you have on videos, that much reputed, credible and worthy your brand would be considered.
With an increased number of views and likes, you can enjoy an amplified social credibility. Your videos will be considered worth watching, thus attract more viewers and get them subscribed to your YouTube channel.
- Enjoy Higher Conversions by Purchasing YouTube Views/Likes
YouTube views or likes ultimately lead to more customers and increased sales. You are not uploading videos just to gain popularity, rather it is all about marketing your brand. You have to amplify the conversion rates.
When you buy high retention YouTube views, likes, and positive recommendations, it is highly probable that more viewers will be attracted to your videos. By incorporating clear Call to Action (CTA) in your videos, those viewers are prompted to click on the provided link to your website or product page.
- Buy Quality YouTube Views for Higher Search Rankings
Another exciting benefit that you will have when you gain YouTube subscribers and views is the higher search rankings. Your YouTube video with a higher number of views and likes will grow rapidly in search rankings as well. This, in result, influences the visibility of video on a large scale.
Moreover, your video with higher views and shares will also have a higher placement in the YouTube's suggested videos list. So whenever a user enters a query relevant to your niche, your video will be appearing at the higher position and probably be clicked by that user.
Where Should You Buy High Retention YouTube Views and Real Subscribers?
With so many benefits of YouTube views and subscribers, it is quite clear how much important is to buy quality YouTube views and likes. But purchasing these views, likes or subscribers from fake third party sellers might not only get you poor views/likes but will also hurt your reputation in the form of terminated or suspended account.
So, get more genuine views, likes or subscribers from a source that has a reputed background. Fan Page Robot is a web application that is recommended by many digital marketing professionals and companies.
This social media management tool offers brilliant services in terms of high retention YouTube likes and views as well. The software only provides high-retention YouTube views that guarantee the viewers will watch your videos around 60%-100%.
Let's have some insights that how you can buy high retention YouTube views, likes and subscribers with this software.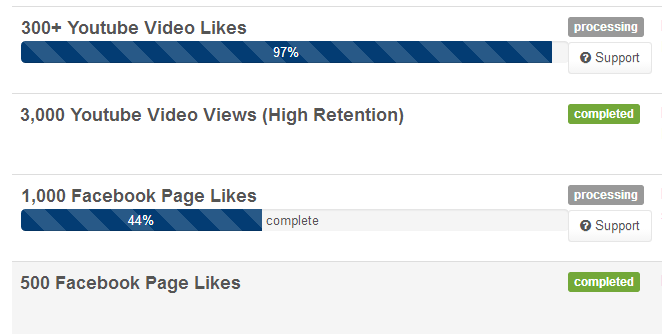 - Get Safe YouTube Views In One or Two Clicks
You don't need to put hard efforts in order to buy quality YouTube views and likes through Fan Page Robot. The software facilitates its users with a hassle – free process. As you click on the button 'Boost Likes', you will be directed to the interface where you can place your order.
Enter the target URL and you will have the list of available services for that URL (detected by the system). From there you can select to buy high retention YouTube views and likes.
- Buy YouTube Channel Subscribers and Video Views At Cheap Pricing Structure
Fan Page Robot is determined to serve its users with genuine and high-quality services in an affordable range. So, you will have no worries regarding prices.
Just click on the "Pricing" tab, and you will see complete details of every service with pricing column. Although, the prices are quite economical but there is no compromise on quality of services.
- Get Assistance From Efficient Customer Support
If you have any difficulty or query while using the service, Fan page Robot has a proficient customer support for your relaxation. A 24-hours service is available to help you out in any sort of situation.
Having such a handy solution, you can buy high retention YouTube views or real subscribers without any worries. So, place your order today and market your brand with an increased outreach.
A Powerful Facebook/Social Media Marketing Software that Everyone Can Afford!
Fan Page Robot is the only results-driven social media dashboard that will help you get more followers and revenue in less time.
It costs even less than a cheese burger, but it will save you a lot of time and boost your business!
No download or installation. Instant access. Incredibly easy to use. 100% money back guarantee!
---
Order Now
More Features