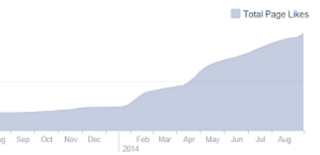 No download or installation!
Revolutionary Features
---
Join us now!
With a quick evolution of digital technology, social media tools are becoming an essential aspect of marketing. You will agree with the point:
Any social media plan or strategy is totally ineffective if it is not managed proficiently. And there raises a big need of social media management tools. These tools are specifically designed to automate and organize the social media activities to get them coherent with other business processes.
Many of the firms and organizations (whether large or small) incorporate social media tools for focused marketing in the social media realm. Whether to attract users, increase traffic or win qualified leads; social media management tools give you a competitive edge over others.
In order to practice any such tool, it is vital to have insights about the features these tools serve marketers with.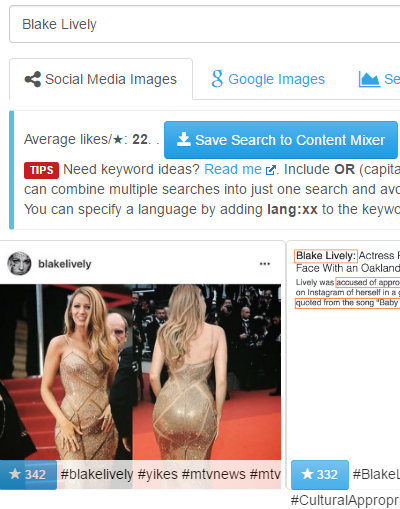 Marketing Automation Tools
The marketing automation is one of the biggest necessities in leading marketing campaigns. When you put social media marketing on autopilot, you are free enough to pay attention to other significant tasks.
Automatic Viral Content Creation – Fan Page Robot is one of those social media tools that proficiently automates manual workout to give you the benefits of hassle-free marketing. You can automatically generate the viral content that will serve you with enhanced user engagement.
Automatic Posting & Scheduling – In order to manage social media activities in an organized way, the auto scheduler publishes your posts automatically. It also helps you to stay organized with a comprehensive calendar view functionality.
Finding Trending Keywords – Fan Page Robot strengthens your marketing by automatic keyword generation. Finding Google's most trending keywords as per target niche, and implementing them will structure entire marketing process. It will help you in increasing traffic with potential leads.
Content Marketing Tools
Any marketing campaign is incomplete without compelling content. After all, the power of words can never be denied. And so a content translates a brand into words. That is the reason content marketing is a cavernous feature of overall marketing strategy.
But it becomes arduous when there is not any system in place. The best social media management tools offer the perks of powerful content marketing as their core part. They have the features and options for promoting content over wider networks.
Fan Page Robot is the only content marketing tool that not only automates the content generation and curation, rather provides a complete marketing pack. How the tool aids in content marketing, let's dive into details:
Retrieve Trending Content - Find out the trending content as per your niche by entering the target keywords.
Reveal About Top Influencers - You can discover the top influencers of target niche to learn how they are leading their content marketing campaigns. Connecting with these authoritative figures and sharing their posts as well will help you grow your own network.
Increased Exposure with Right Hashtags – The user engagement is one of the significant elements in gaining an amplified exposure. Fan Page Robot enables you to make you greatly connected with the target audience through engaging posts with the use of right hashtags.
Whether you have Facebook marketing strategy, Twitter or Instagram marketing to focus, the hashtags play a preliminary role in making your posts widely visible. As you type in the target hashtag, the system pulls out relevant hashtags with insights about average views, shares and favorites. Select the one with highest average as it will benefit you with the fruits of increased user engagement.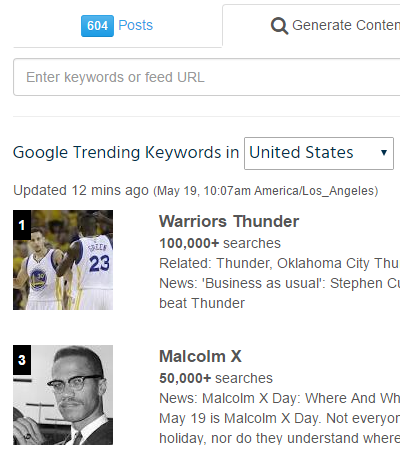 Content Curation Tools
Many social media tools are merely focused on the automatic content generation and curation. But Fan Page Robot is one of those content curation tools that is equipped with a complete social media marketing plan that gets you rid of manual efforts.
The software puts your social media activities on autopilot and gives a hassle-free automated marketing campaign while setting you free to concentrate on other business chores.
Content Generation - The content generator tool in software gives you trending articles, news, memes, infographics, videos and a lot more as per your target keywords.
Autopost Curated Content - After curating the selected content, the software auto-posts it on various social media channels. Since the system is integrated with many social media and blogging channels, it auto-posts the content on your social pages as well as on blogs.
Content Creator
Unlike other social media tools, Fan Page Robot performs smart content creation. Posting such an exciting content on various social pages and blogs help you in increasing likes or followers.
One – Click Viral Content Generation – Undoubtedly, this software perks up your social media activity with one-click viral content creation. You can have enticing articles, images, videos, news related to the target industry.
Upload Videos to Bring Value – As much you can add juice to the content, you will be having an enhanced exposure that much. Fan Page Robot offers an enhanced content creation by automatic video fetching feature.
Now, it is is no more difficult to embed videos on Facebook pages. The software automatically fetches videos from the top video, news and social media sites with a single click. And uploads to Facebook pages with the highest quality
Social Media Campaign Tools
Automating social media promotion includes a number of aspects to be considered. Fan Page Robot serves as a marketing automation software that gives perks of promotion with increased profits as well. The Rock.ly Campaign Builder is one of the mighty features designed solely for promotion purposes in a legitimate way.
Stunning Templates of Lead Generation Forms – The campaign builder features around100 stunning templates of different lead generating forms. You can use any of such forms to generate leads in the form of email subscribers, customers, blog or newsletter subscribers etc.
Easy to Use Designer – A quite easy designer tool is available to make your lead generating forms enticing and highly converting. You will be pretty relaxed with easy drag and drop features, inserting HTML code and customizing the animation effects.
Monetization of Posts – The Rock.ly URL shortener advertises your products in a usual way. As you share an article or news link (in the form of shortened URL), the users will see your post just like other posts. But clicking on the link will take them to link but with the view of your lead generating form.
This feature converts visitors into successful leads and then customers. So, the software not only benefits with promotion features, but the monetization perks as well.
Social Media Posting Tools
While managing social media activities, social media management tools have to take care about automated posting. Fan Page Robot facilitates with a number of posting features:
Autopost From Variety of Sources – the Robot sets you free of manual content generation and posting hassles. The software is there to automate postings from any source websites and social media pages to your own social media accounts, websites and blogs.
Autopost to Facebook Groups – The software has recently come up with an enhancement with a feature of Autopost to Facebook Groups.
No Pains of Plugin Installation – Above all, you do not need any kind of plugin installation for auto posting updates from websites to your own social media accounts. Everything is pretty easy to use with an account on the Robot.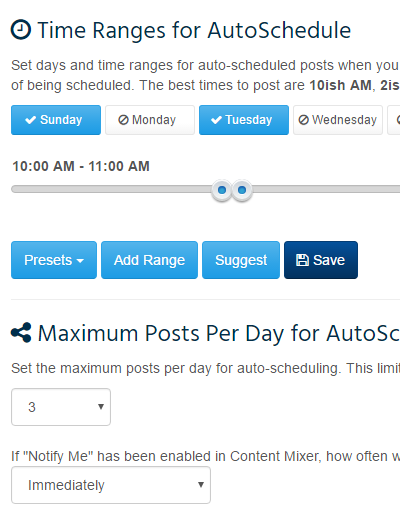 When to publish a post on social media accounts? This is going to influence your exposure greatly. The best social media management tools relieve you in this aspect as well. And this is where Fan Page Robot excels further.
Discover The Best Time to Post – You can find out which is the most appropriate time to publish a post to your social pages and blogs as per the geographical factors.
Automate Posting Schedule – Putting your posts to automatic scheduling feature, you won't have any worries for manual postings. The scheduler is quite simple and smart enough to manage everything on its own.
Intelligent Organization Through Calendar View – An appealing calendar view therein serves you with the best organization. You can manage posts with respect to days, weeks or months. With a single click, the time and date are automatically set up and will be posted automatically as well.
Free Marketing Tools
Many of the digital marketing tools claim to be free. But you will be trapped in the nuisance of hidden charges or extra fees after getting subscribed. Fan Page Robot asks for one-time payment. and both plans have all features included. You will be benefited with:
Lowest Cost – Whichever the plan you subscribe to, Fan page Robot will charge you only monthly fee. Without imposing any additional charges, the software offers you upgraded features added every month. The customers are facilitated with 24/7 technical support in both plans.
Pro Plan - At $9.95/month, this plan offers to manage up to 4 Facebook pages and 32 other social media pages.
Unlimited Plan – This one is a higher level plan with a fee of $29/month. You can manage unlimited pages on 9 blog or social media platforms. It also includes priority customer support service.
Digital Marketing Solutions
The best social media tools are not merely inclined towards social media management, rather they offer comprehensive digital marketing solutions. And the same you can witness with Fan Page Robot. The software serves digital marketing purposes through given ways:
Boost SEO Results – Fan Page Robot helps you in increasing organic traffic to your website or blog. The software integrates many of authentic platforms that will give you instantly do follow backlinks. This, in turn, increases search engine rankings of your site.
Amplified Lead Generation – The free advertising and lead generation features of Fan Page Robot aid in promoting your products on top authority websites. You can advertise your products on YouTube, Yahoo etc. without any additional cost.
Use Rock.ly Campaign builder to create appealing lead generating forms and promote your websites without any fear of being penalized.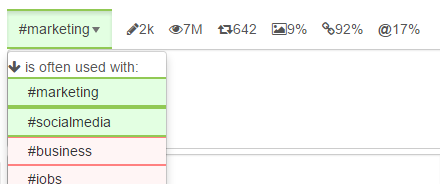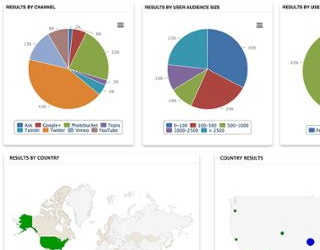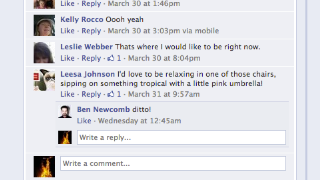 A Powerful Facebook/Social Media Marketing Software that Everyone Can Afford!
Fan Page Robot is the only results-driven social media dashboard that will help you get more followers and revenue in less time.
It costs even less than a cheese burger, but it will save you a lot of time and boost your business!
No download or installation. Instant access. Incredibly easy to use. 100% money back guarantee!
---
Join us now!