New features and improvements are being made every day.
No download or installation. You will be always using the latest version of our social media tools.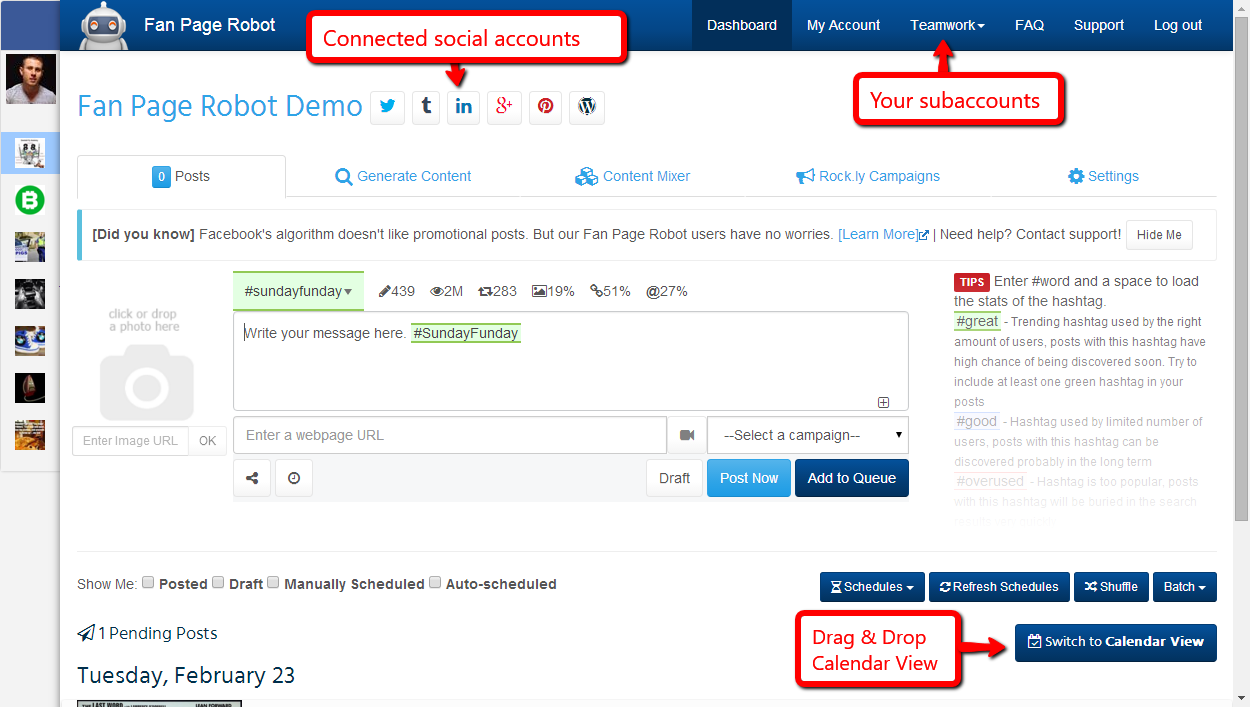 Know what's hot right now and make your viral posts. Start from here...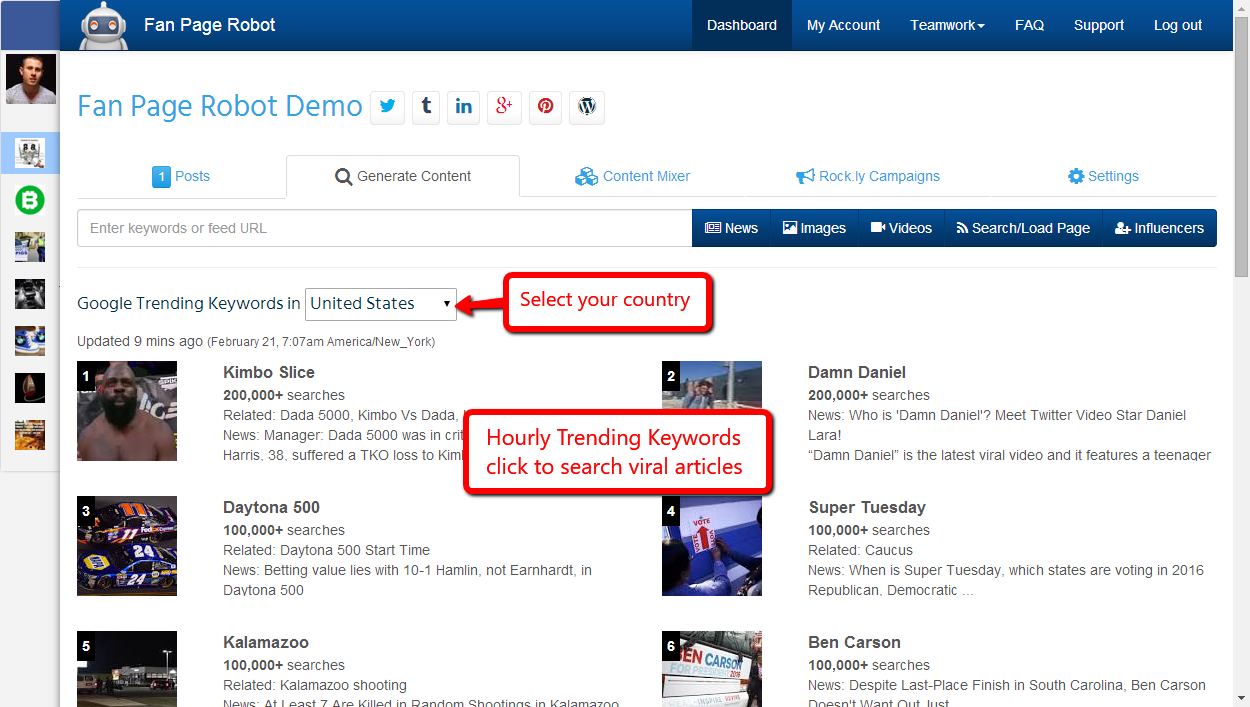 And you will get the search trend data for your keywords: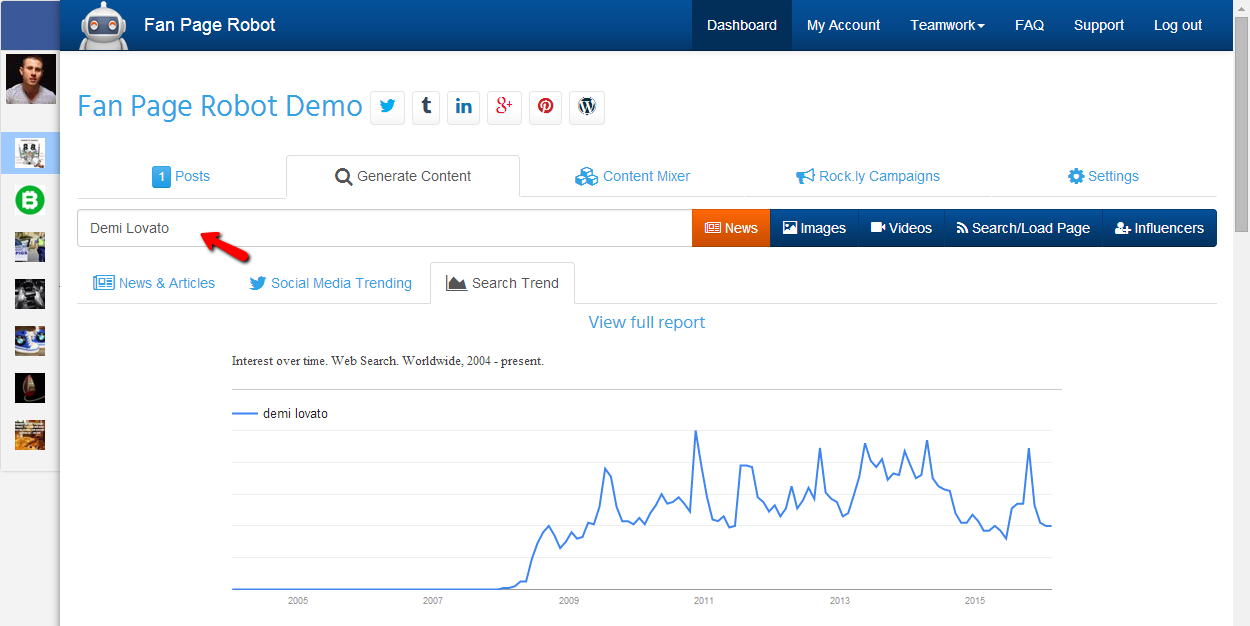 Enter any keywords to search news, articles, images, videos, website feeds and social media influencers.
Search the best Facebook pages and content feeds from other popular websites as well. Load the website content instantly: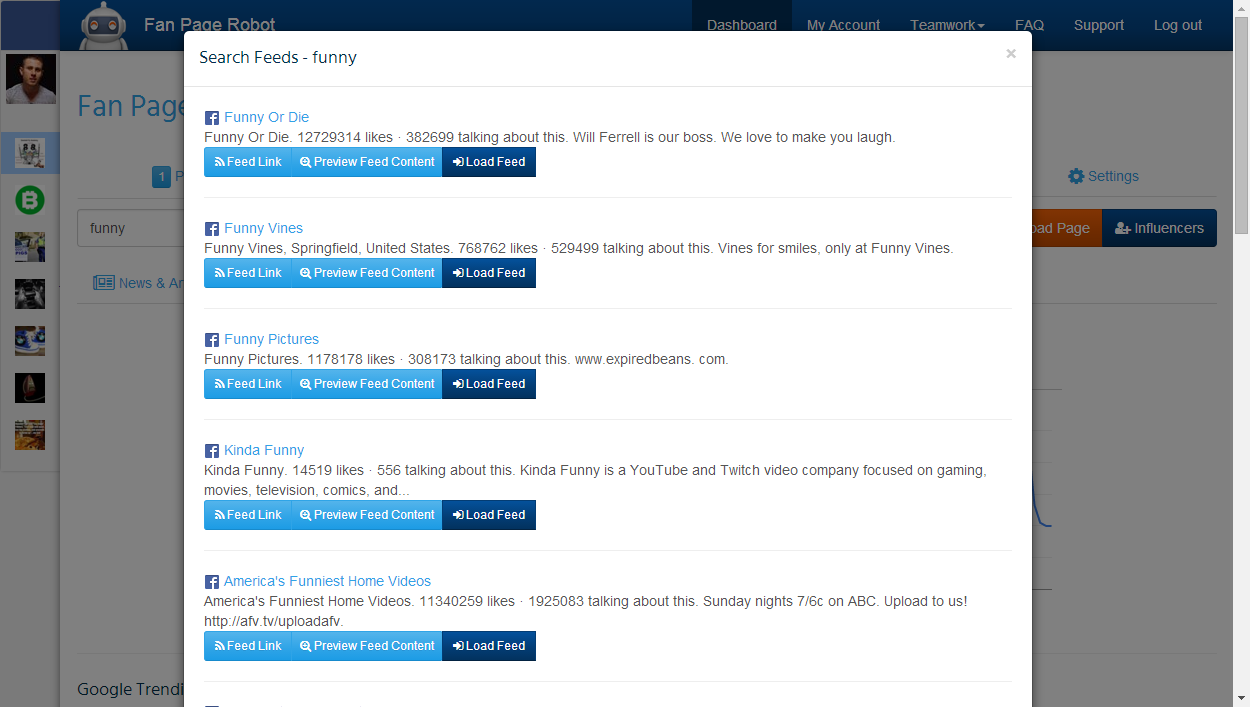 Enter any URL to load the content and share them right away...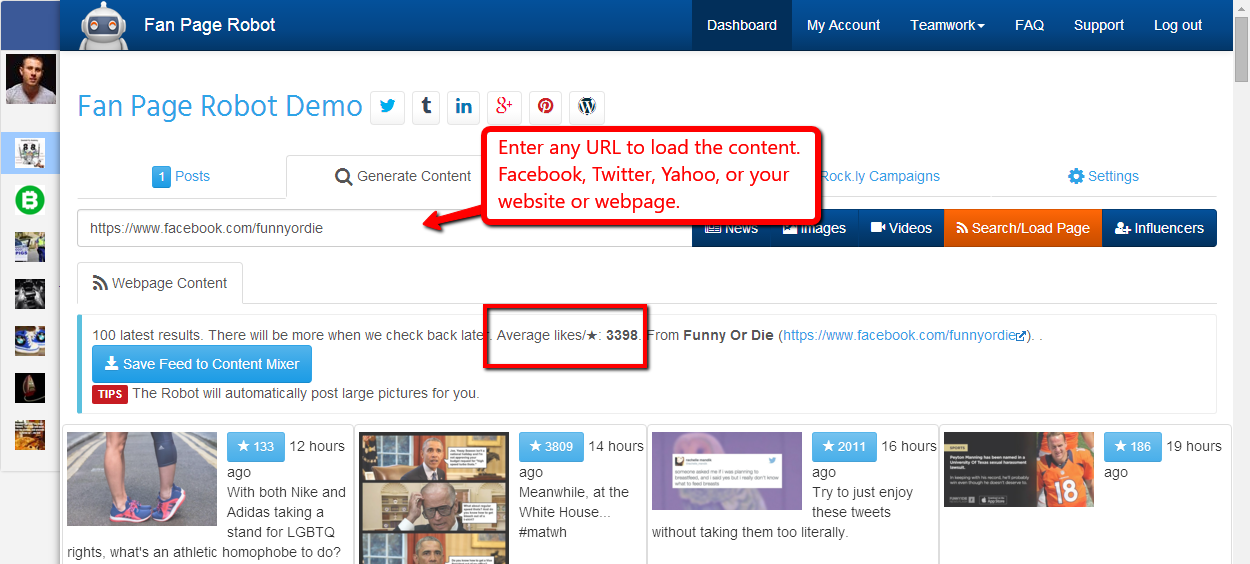 Or save your search and customize the autopost settings: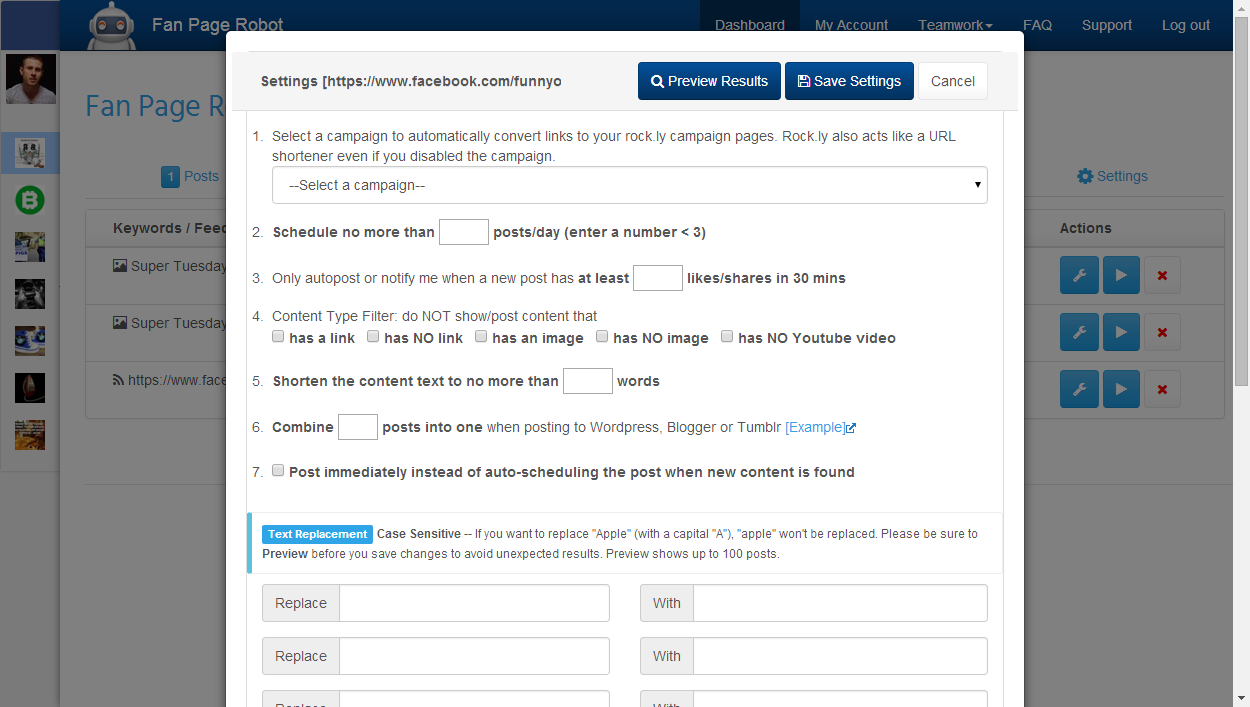 Don't forget to create a campaign to advertise your business or monetize your fan pages.
Our revolutionary solutions can turn any web pages into your advertising or lead pages automatically!
Design your own ad or lead form based on 100+ high-converting templates. Connect them to your email marketing programs.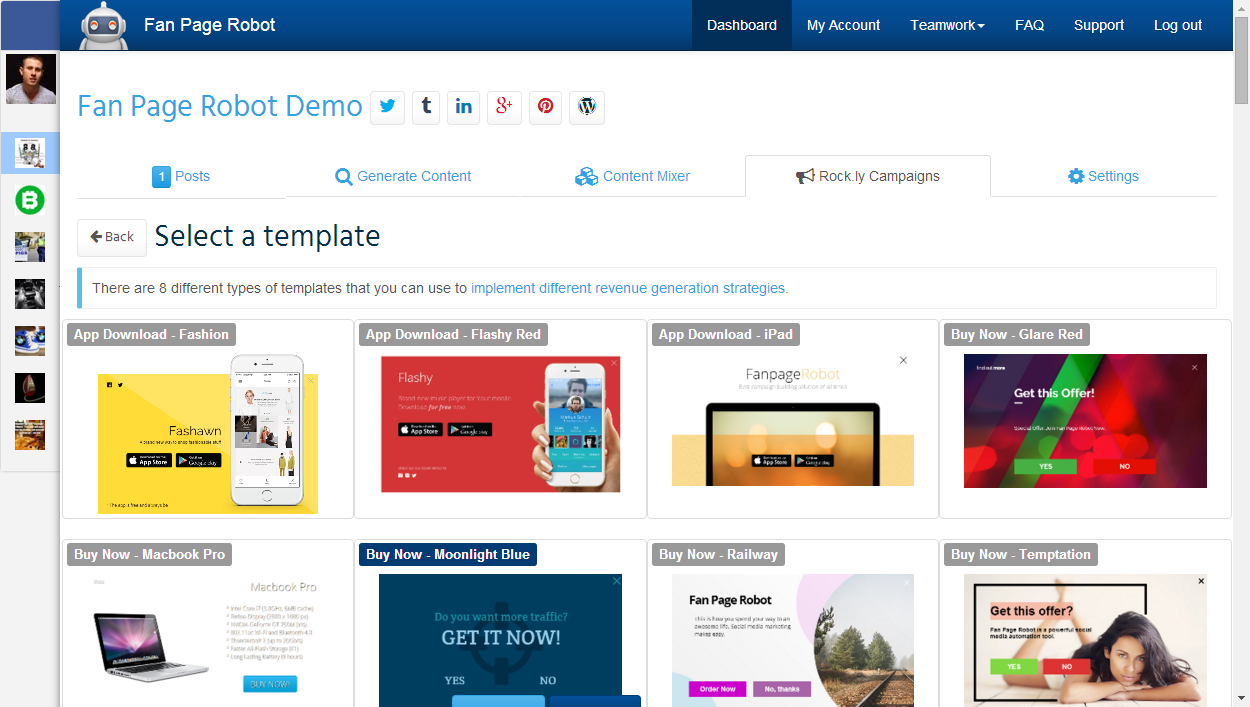 Design your revenue generation ads using the easy drag & drop visual editor.
It only takes a few minutes and anyone can do it!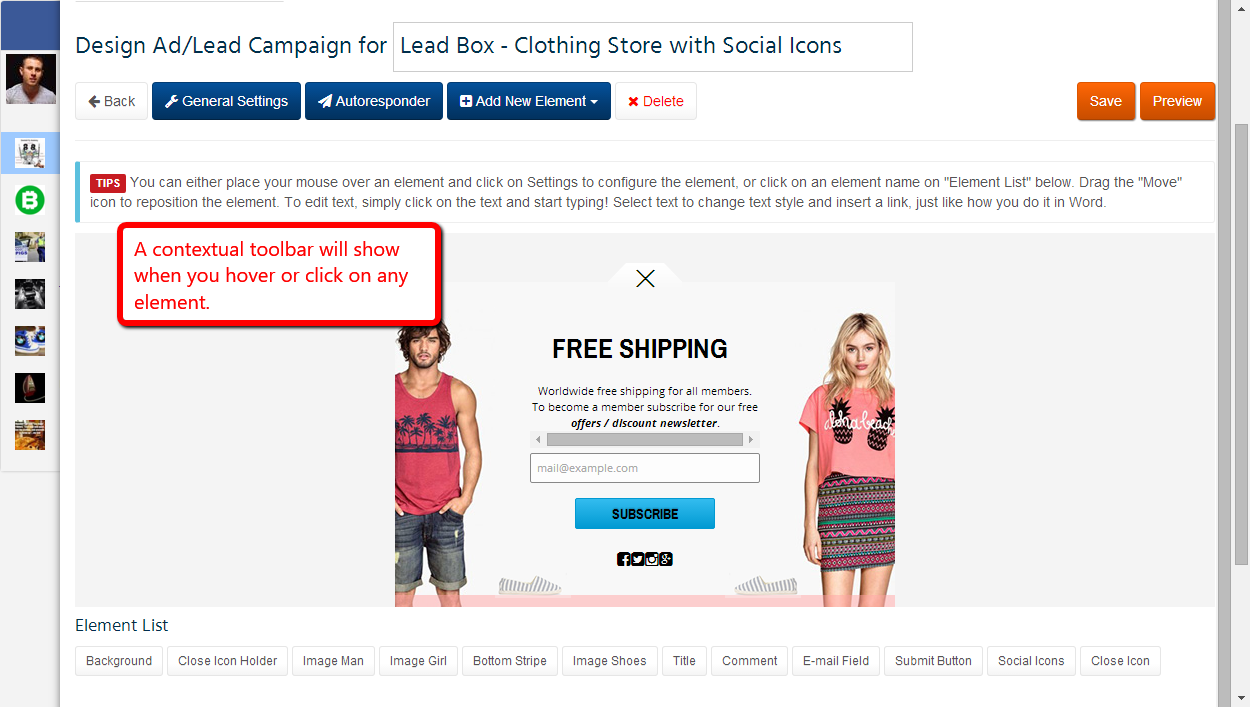 More Followers - More Revenue - In Less Time!
This is the social media dashboard that will change the way you do social media marketing.
The Secret Tool Used by the Successful Marketing Firms for Their Clients
30-Day No-Risk 100% Money Back Guarantee, No Questions Asked
Both Plans
All Features Included
New Features (Free) Added Every Month
No Hidden Fees or Additional Cost Unlike Many Other Apps
24/7 Technical Support
≈35% off
when pay annually